Carinya Master Key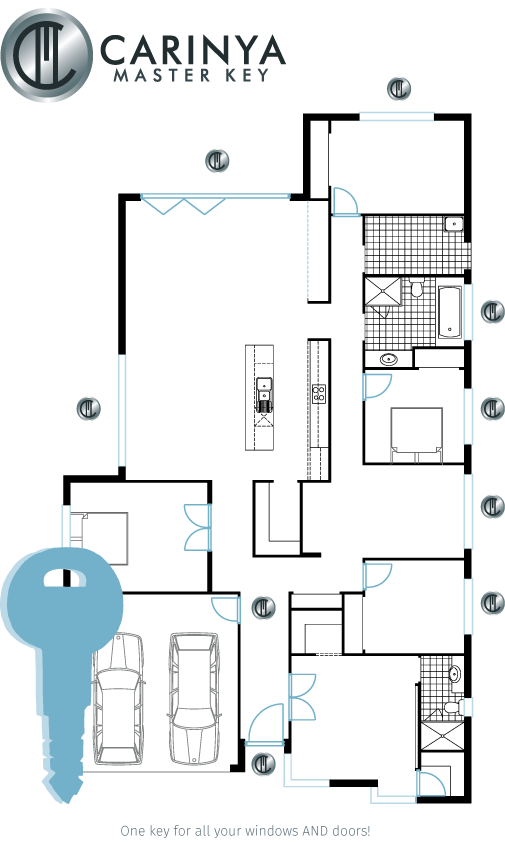 Sick of having many keys for various locks around your home?
Our Carinya Dealers understand this inconvenience and are proud to offer our Carinya Master Key, eliminating multiple keys for your doors and windows.
Carinya Master Key offers the convenience of having 1 key for your front door, sliding door, french door, bi-fold door, sliding window, awning winder, double hung window and security door.
With Carinya's Master Key there's less keys... and less fuss!
© Copyright Aluminium Specialties Group Pty Ltd. All Rights Reserved.