Types of Windows & Doors
Windows
A window basically consists of an outside frame that fills the wall opening, and a sash frame which holds the glass to provide views and ventilation. Different styles of windows are determined by how the sash operates or opens within this outside frame.
In the Australian market there are traditionally three types of windows:
Sliding Windows
Carinya sliding windows have a cleaner look typical of the most expensive commercial windows; an exclusive handle located on the mullion for ease of access and cleaner lines; and an in built weather flap - a feature of all Carinya windows - to reduce air and water infiltration, cover drain slots and minimise insect intrusion.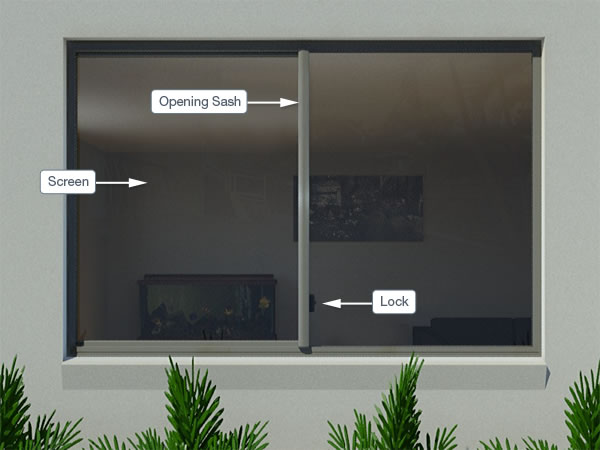 Double Hung Windows
Besides a modern designer look, the Carinya Classic double hung window is packed with a multitude of performance features, many of which are simply not available in competing products.
The window is specifically designed to accommodate screening within the head and sill to deliver that clean professional finish not available with many competitor products.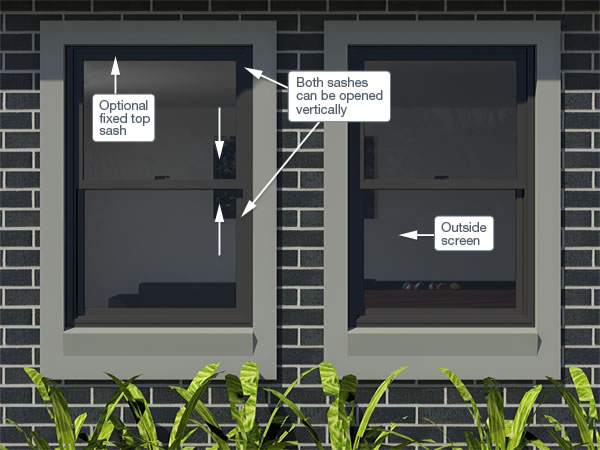 Awning Windows
A designer bevelled edge frame is standard for Carinya awning and casement windows and a wide sash for high-end residential applications is also available. The integrated hinge design is incorporated entirely within the frame to achieve the clean designer finish. View Awning Windows »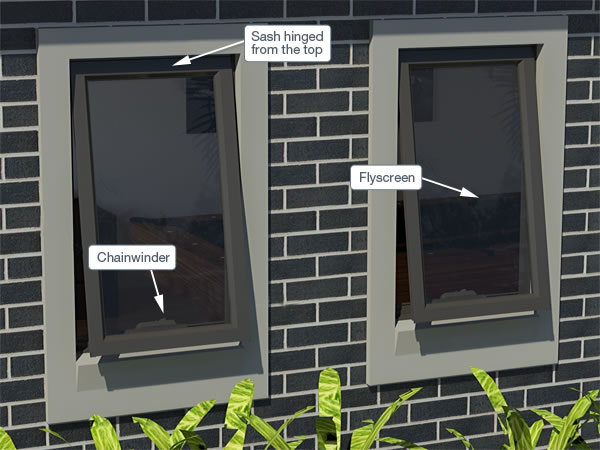 Doors
Doors allow not just only an entry and exit from your home, but control the style and functionality of rooms within. Doors can also be used to increase the areas of livable space, whilst combining with screening products to ensure the security and safety of your home.
In the Australian market there are traditionally three types of doors:
Hinged Doors
Consisting of a modern designer look, the Carinya Hinged Door extrusions are a consistent 85mm wide face on both the stiles and rails, combined with a 40mm thick panel.
With a generous 125mm frame allowing for integrated screening, as well as multiple combinations of single, double or sidelites, the Select Hinged Door is the optimal choice.
Sliding Doors
Rather than unsightly exposed tracks found in most residential doors, Carinya has a complete range of threshold and jamb infills as well as end caps to conceal all cavities.
This not only provides a superior quality, commercial grade finish but also minimises places for insects, dirt and grit to gather.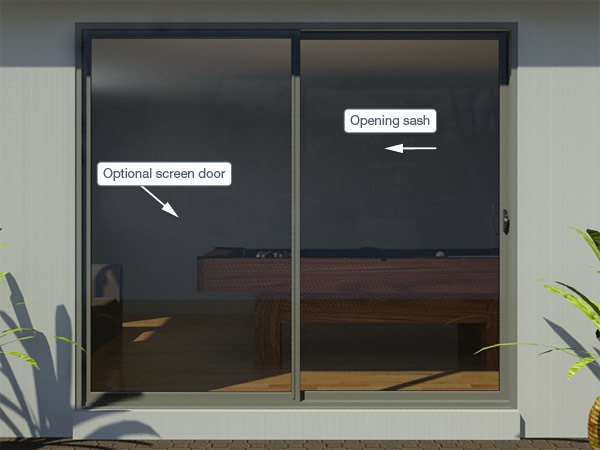 Bi-Fold Doors
With the use of the innovative Centor Bottom rolling hardware the system overcomes the requirement for any structural beam as needed in a top hung Bi Fold system.
This is ideal for the new or renovation market that want an Alfresco style opening without the additional cost of a structural beam.
© Copyright Aluminium Specialties Group Pty Ltd. All Rights Reserved.