Cyclonic Compliance
Solutions for Commercial and Residential Applications
Affecting the eastern, northern and western coastlines of Australia, and characterised by strong winds and large volumes of moisture, tropical cyclones place enormous stresson the building envelope. The use of windows and doors designed and manufactured to meet the highest pressure, impact and water performance requirements will minimise the possible damage that cyclones can cause.
Alspec Cyclonic Window, Door and Screening Systems have undergone extensive independent NATA accredited testing to provide assurance that they exceed all structural, water and debris impact performance requirements for cyclone regions C and D.
The systems listed below provide superior functionality and style along with the performance demanded by the extreme weather conditions encountered in cyclonic regions.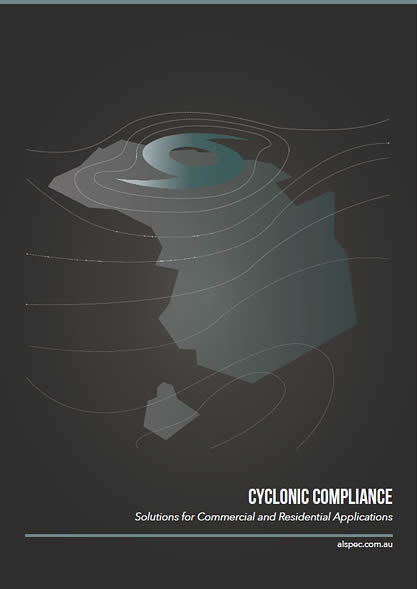 Download the Cyclonic Compliance Brochure
© Copyright Aluminium Specialties Group Pty Ltd. All Rights Reserved.